Posted February 13, 2018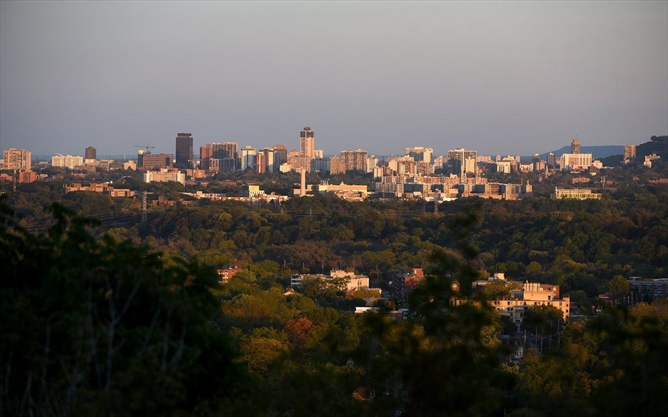 In summer of 2016, an interaction I had with a client frustrated me as a social worker, and left me dumbfounded as a citizen.
Manu had immigrated to Canada as a child with his parents. Like many of the 250,000 people that migrate to Canada every year, they chose Hamilton as their home. When his parents passed away, he found himself in a desperate situation; his landlord was evicting him. Despite Manu's pleas, expressing his attachment to his first home and difficulty finding another, Manu would come home to the locks changed and his belongings inside. The explanation he was given was "rent not paid." You see, Manu had a mental health diagnosis and a few other disabilities and as a recipient of ODSP, he lived on a fixed income. Like many individuals of low or fixed income, Manu was not considered a desirable tenant by a landlord who sought to renovate units in order to increase the price.
Manu's plight is not unique. Hamilton is home to the largest population of individuals with disabilities. Most of these individuals inhabit the downtown core, where most social support services are concentrated. However, as Hamilton attempts to discard its gritty character and model itself in the likeness of metropolises like Toronto, Manu's story is a reminder that urban development does not occur equitably, and that gentrification presents a junction of important conversations about displacement, discrimination, and public health.
The Chief Public Health Officer's 2017 report highlighted gentrification, and the inequitable design of our communities, as a burgeoning public health issue. As rental prices increase the community's most vulnerable see little recourse but to flee in pursuit of affordable housing. Most of that housing has been concentrated in neighbourhoods that are at an increased risk for poverty and poverty related illness as documented in the Hamilton Spectator's Code Red series.
Regrettably, when urban development occurs, its design often means improved living conditions for the affluent and perpetuation of impoverished and isolating conditions for the poor. Worse still, these already vulnerable groups are pushed away from the supports they need to manage their health and daily needs. While some health care services are extending services toward more isolated communities, there continues to be a significant lag.
Gentrification is widely understood to be a racialized issue. Indeed, during the tenant evictions at 181 John St. N. and 192 Hughson St. N., many of the tenants being pushed out amid rent hikes were migrants and refugees hailing from diverse regions. However, just as race represents a significant factor for income disparities, so too does disability. Among the most vulnerable of Canadians are racialized individuals with mental illness and other disabilities who are at risk for criminalization, poverty, and social exclusion due to social and physical barriers.
In my interactions with Manu, he recalled numerous troubling experiences. From encounters with police being called to arrest him for demanding access to his home and belongings, and locks being changed when he would leave to go into the community. Perhaps, the cruelest part of Manu's story was, despite claiming to have receipts that his rent had been paid, Manu felt he was not believed because of his mental health diagnosis. As someone with a mental health diagnosis that labelled him as "irrational" and "prone to delusions," Manu's supports, had to discern that this unfortunate story was true. In our conversations, he spoke of the additional stress that accompanied recounting his story repeatedly only to be not believed. It is a further reminder that the stigma of mental illness and disability places people in the impossible position of having to prove their reality to those who already regard them with skepticism. Worryingly, stories like Manu's are becoming more prevalent.
Campaigns by Hamilton Tenant Solidarity Network and Hamilton ACORN are reminders of the impacts of inequitable developments. They have focused on the rising cost of rent, hazardous and unlivable conditions in apartment units, and the abuse of power by landlords and property managers. People with mental illness and disabilities, are particularly vulnerable to housing discrimination and are disproportionately effected by gentrification.
Stories like Manu's, which underscore gentrification's role in the displacement of vulnerable groups, and the psychological turmoil that it causes, are distressing because they are preventable. Gentrification represents a social problem that requires proper attention and policy intervention. Hamilton's inevitable transformation is underway, and it poses us with a unique opportunity to develop equitably and with our city's marginalized in mind. The recent announcement of investigating tiny houses as an option for the city's homeless population will possibly be an indicator of the direction the city wishes to take.
Sarah Adjekum is a registered social worker, and McMaster alumni from Hamilton. She is focused on issues of inequality as they connect to race, health, ability and poverty.
Names have been changed to maintain the dignity of persons mentioned in this piece.
***